Welcome
Welcome to Southeastern Wood Products Company. Founded in 1956, located in Griffin,Georgia, the Southeastern Wood Products Company manufactures wire bound wood picket fencing. Our products are used in nurseries, greenhouses, garden centers and for beach restoration.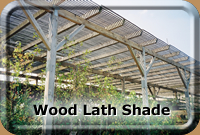 Members of: Ohio Florist Association, Southern Nursery Association and Chamber of Commerce.

The greenhouse bench lath is an affordable way to go from the ground to benches in a matter of minutes. This is beneficial to both the wholesale grower and retail garden center. Versatile, lightweight, easy to assemble or dismantle.

The nursery shade lath provides 55% shade and is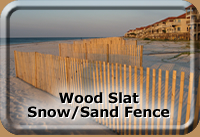 more of a permanent structure compared to shade cloth. Twenty years of use is not uncommon when used for shading. Simple effective construction. Ideal protection against frost and wind damage. Makes for an attractive sales area.

Wood slat snow/sand fence provides an excellent barrier for drifting snow and sand. Practical and inexpensive.